High Performance Metal Laser Cutting Machines for Sale 2023y
– Best Choice for Metal Fabrication Shops, Factories –
Best Selling Metal Lasers
Basic & Economical Metal Laser Cutting Machine
Thickness: 0.5 – 20 mm (CS);
Power: 0.5 – 6 KW optional;
Custom-made available.
Pipe / Sheet Metal Cutting Machine
Cutting Sheet Metal, Round Pipe, Square Tube, Triangular Duct, U-Steel, C-Steel, etc. Multi-function and best selling for professional metal working in EU & America.
Coil Fed Laser Cutting Machine for Sale
Saving 30% storage space at least;
Saving 80% manual feed time cost;
Saving 10% material cost at least;
You can also customize it with fully enclosure and stacking equipment.
Fully Enclosure Metal Laser + Stacking
Saving 90% stacking labor cost;
100% Environmental friendly;
Cameras Monitor for metal feeding & cutting;
Environmental friendly, and saves labor for stacking, also improves cutting  productions.
Quality Control & Testing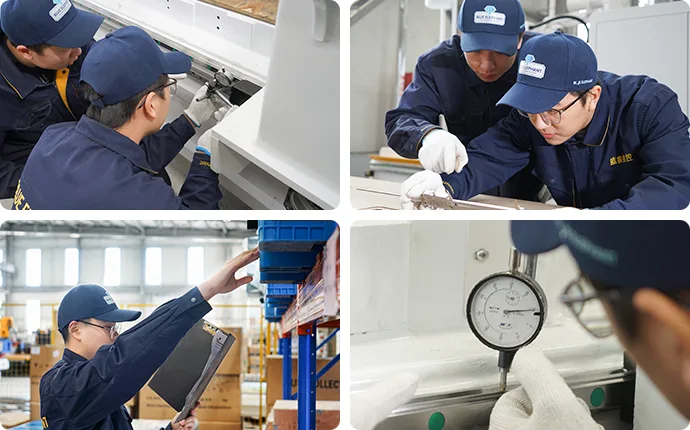 More Details & Price? Inquiry Now